Range of products adapted to customer needs
Our range of polyethylene (PE) products is ideal for building pipe systems for a wide variety of applications. The range offers excellent performance at operating temperatures up to 60°C.
Rigid but also highly flexible system
The PE100 pressure pipe system is flexible, robust and impact resistant. These properties make it suitable for installation in a variety of industrial processes and environmental conditions.
Due to its strength, PE100 is increasingly used for the installation of pipe networks, especially in high-pressure areas. Applications for PE100 piping systems include water cooling processes and underground fire fighting piping and utility piping systems.
Numerous applications include:
● Compressed air systems
● Cold brine pipelines
● Dairies
● Food-processing industry
● Gas and water distribution networks
● Swimming pool
Multiple installation methods, service options
Our high quality PE100 range includes both electrofusion and butt weldable moulds, allowing quick and easy assembly, even with PE80 systems. We also supply electrofusion welding machines and pipe machining tools. A specialist service is available on our premises to rectify any problems that may arise.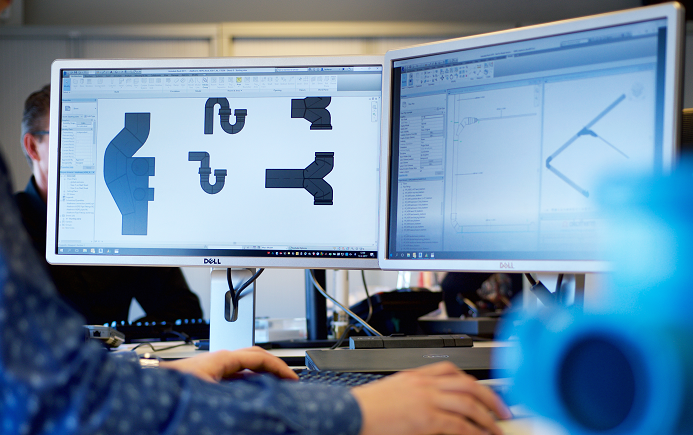 Stay in touch with our specialists
Meeting our customers' needs goes far beyond providing products and systems. We offer full solutions and comprehensive services with technical support that enable our customers to keep costs low, reduce installation time and optimise long-term system performance.