Range of products adapted to customer needs
PP-H plastic is widely used in the construction of industrial process lines as it is highly resistant to chemicals. These systems operate over a wide temperature range, making them suitable for handling hot, aggressive liquids. They are ideal for installations operating under pressure, for treated and untreated water, demineralised water and highly aggressive chemical liquids.
Aliaxis manufactures and supplies a wide range of fully certified tubes in various sizes and for different operating pressures.
These solutions provide excellent performance at operating temperatures up to 100°C. PP-H material has a high coefficient of circumferential strength (minimum required strength MRS = 10.0 MPa at 20°C), thus ensuring a very long service life of the installation, without any signs of significant deterioration of the mechanical and physical properties.
PP-H systems are ideal for a wide range of applications, including mixing and dosing of chemicals and flue gas purification. Our solutions have also been selected by some of the world's largest mining and metals companies for use in hydrometallurgical and acid regeneration processes.
Our extensive range of PP-H products includes:
● Ball valves
● Butterfly valves
● Diaphragm valves
● Non-return valves
● Mesh filters, pipes and fittings, couplings and butt joints
Because of their crystal structure, PP-H pipes are made of suitable materials. Our PP-H pipe systems are available in a wide range of designs: they are available in blunt, cased and electrofusion weldable constructions, which can also be connected to PP-R systems.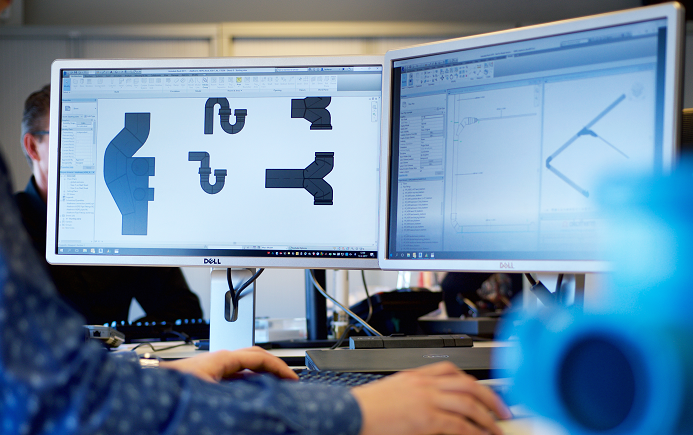 Stay in touch with our specialists
Meeting our customers' needs goes far beyond providing products and systems. We offer full solutions and comprehensive services with technical support that enable our customers to keep costs low, reduce installation time and optimise long-term system performance.