No more problems with rainwater
Nicoll linear dewatering systems are characterised by a wide range of applications ranging from the collection of water around houses or terraces to the drainage of roads and maneuvering areas. The smallest size channel is 100x50mm with a load up to 300kg up to a 300mm clearance channel with a load up to 40 tons which is class D400.
The channels are made of various materials, from PVC to PP, PE and PE-HD (high-density polyethylene). As for the grates, they are very diverse in terms of the raw material from which they are made:
PVC, PE;
galvanised steel with slotted and mesh grates;
cast iron with slotted and mesh grates;
The grates are equipped with elements connecting them with the duct, these are corner or transverse systems found in most duct models. It is also possible to use galvanised steel and cast iron channel covers.
Our complete and modern surface water drainage system, is characterised by a number of important features, among which are:
Strength - ensured by adequate wall thickness, special ribbing and anchor feet.
Durability - excellent resistance to low temperatures and many chemical substances. Duct made of hardened PP, shows the phenomenon of relaxation.
Quick and easy installation - connection by means of specially designed "Clik" snap connectors and outlet chambers. Exceptional lightness of channels significantly facilitating assembly work.
Ergonomics - smoothness of channel walls significantly improves the flow hydraulics, self-cleaning and prevents deposits.
Ecology - recyclable product.
Tradition - polypropylene as a material used in the construction industry, is successfully used in various types of water and sewage installations, for many years proving its reliability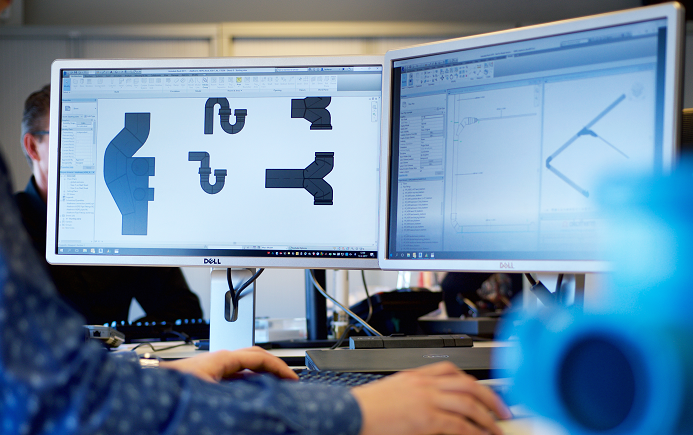 Stay in touch with our specialists
Meeting our customers' needs goes far beyond providing products and systems. We offer full solutions and comprehensive services with technical support that enable our customers to keep costs low, reduce installation time and optimise long-term system performance.