Range of products adapted to customer needs
PVC-U systems are the ideal product range for industrial fluid distribution. They provide excellent performance at operating temperatures up to 60°C. The PVC-U material (unplasticised polyvinyl chloride) guarantees excellent chemical resistance to most acids and bases, aliphatic hydrocarbons and salt solutions.
PVC-U plastic exhibits good thermal stability in the typical temperature range. This material is fully suitable for transporting treated and untreated drinking water, as well as demineralised water, in accordance with the highest standards.
PVC-U material provides optimum mechanical resistance, good rigidity, stability and safety in use. Aliaxis offers a full range of PVC-U pipes and fittings for bonding or with threaded ends, as well:
Ball valves
butterfly valves
Diaphragm valves
Non-return valves
Strainer strainers
aeration-ventilation valves
angular valves
Our PVC-U piping system has been used in many treatment plants around the world on multi-million dollar projects. Our experience allows us to ensure the safe transport of demanding substances such as most acids, bases and chemical concentrates without fear of corrosion or environmental contamination.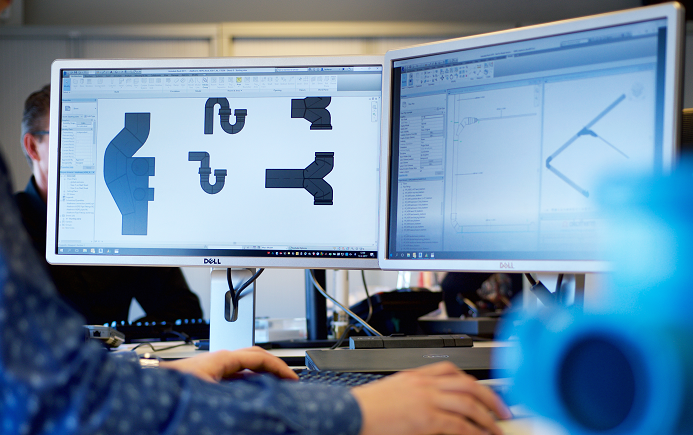 Stay in touch with our specialists
Meeting our customers' needs goes far beyond providing products and systems. We offer full solutions and comprehensive services with technical support that enable our customers to keep costs low, reduce installation time and optimise long-term system performance.