Range of products adapted to customer needs
The PVDF material provides outstanding mechanical, physical and chemical resistance. It offers stable performance for the transport of industrial fluids over a temperature range from -40°C to +140°C. This makes it ideal for use with aggressive fluids in extreme operating conditions.
Very good resistance in chemical media
PVDF (Polyvinylidene Fluoride) systems are ideal for a wide range of applications, due to their fluoropolymer nature they have very good chemical resistance. Its main applications are in chemical processing and dispensing and in hydrometallurgical processes. Our PVDF solutions are also chosen by leading steel manufacturers for surface treatment to remove organic deposits and rust, and for the transport of high concentrations of acidic media.
In addition to its outstanding properties, PVDF is lightweight and easy to install. These systems ensure a longer lifetime of industrial cables by eliminating the risk of corrosion. All solutions in our range offer cost-effective and simple connection techniques.
● Ball valves
● Butterfly valves
● Diaphragm valves
● Non-return valves, pipes and fittings for welding
Multiple installation methods
Thanks to its crystal structure, PVDF pipes are made of suitable materials. Our PVDF pipe systems are available in a variety of designs: both butt and case welded constructions (up to d20-d110).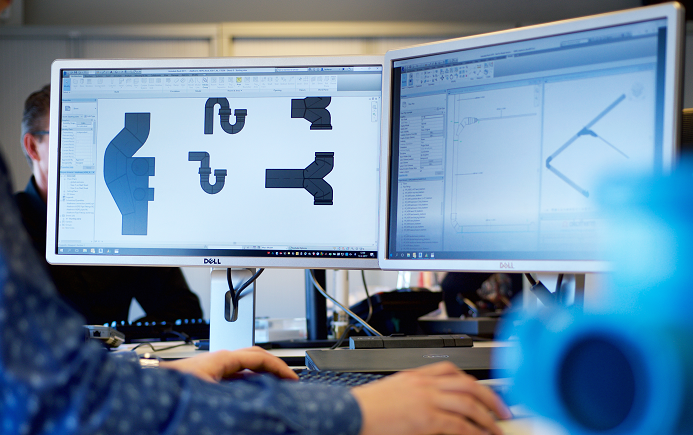 Stay in touch with our specialists
Meeting our customers' needs goes far beyond providing products and systems. We offer full solutions and comprehensive services with technical support that enable our customers to keep costs low, reduce installation time and optimise long-term system performance.