There is a growing awareness of the importance of responsible water management at every stage of its use. Safe and sustainable water supply systems are fundamental to protecting our most precious natural resource and maintaining its good quality supply.
International and local expertise
At a local level, we help our clients to select and install the right solutions for the facility and provide technical support throughout the project.
By providing a comprehensive product portfolio, we make every installation process faster and easier. Aliaxis helps plants reduce the total cost of installation and ensure consistent performance throughout the life of the plant.
We offer simple and cost-effective solutions
Our systems are fully tested to ensure the safety of the pipelines, and our customers value the expertise we have developed globally, which has earned their trust in the solutions and services we offer.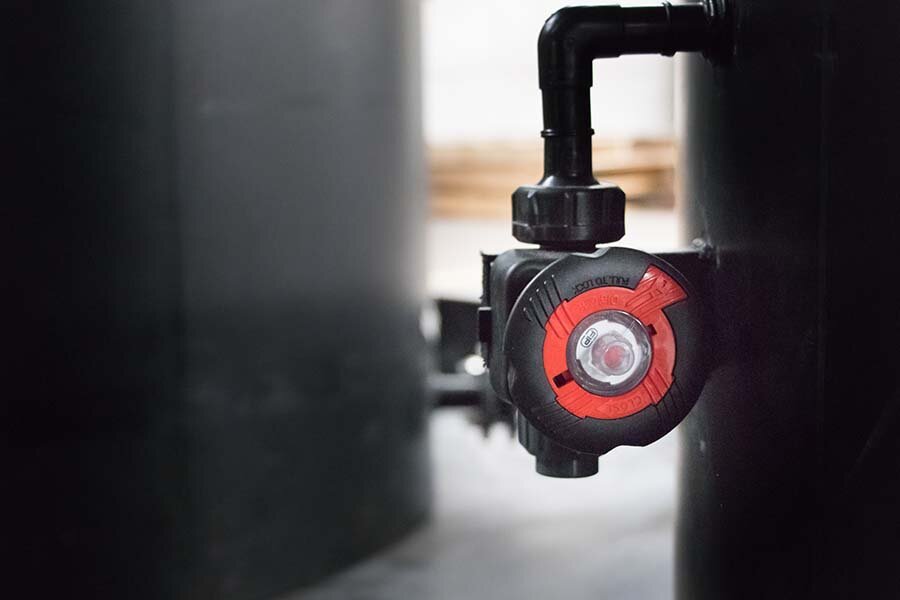 PVC-U systems are the ideal product range for industrial fluid distribution. They provide excellent performance at operating temperatures up to 60°C.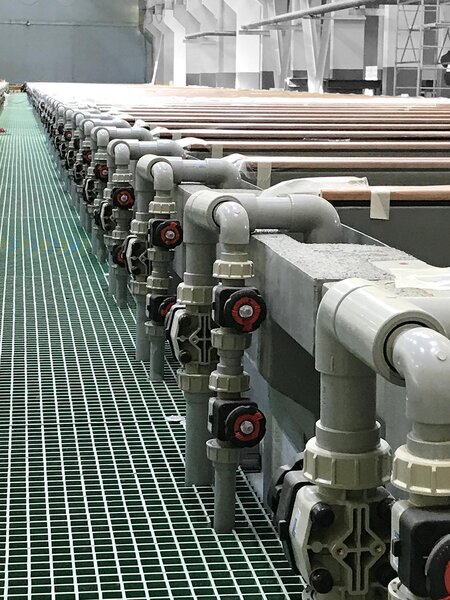 PVC-C systems are robust, stable and guarantee optimum mechanical resistance during use. The use of Corzan™, which is obtained by chlorinating a homopolymer PVC, guarantees high chemical resistance.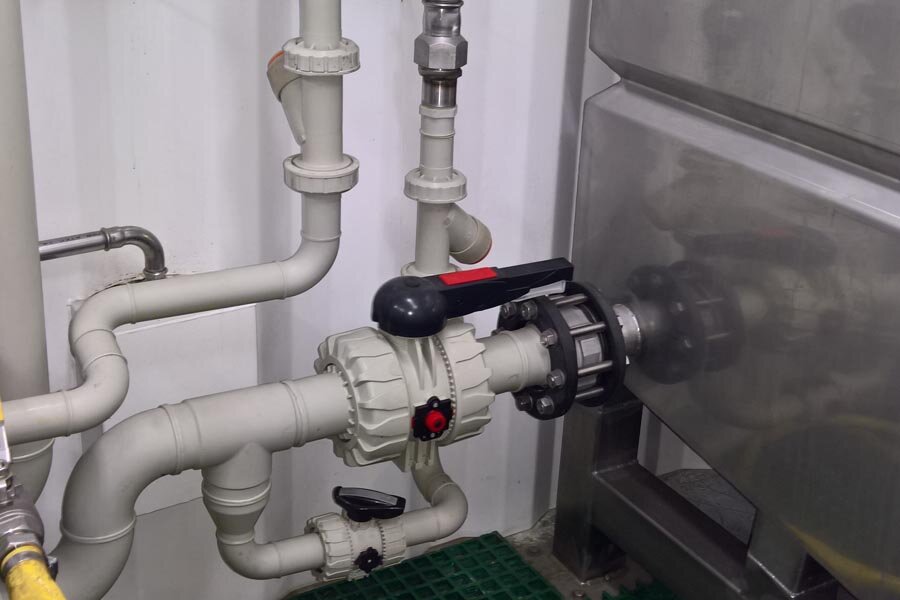 PP-H plastic is widely used in the construction of industrial process lines as it is highly resistant to chemicals. These systems operate over a wide temperature range, making them suitable for handling hot, aggressive liquids.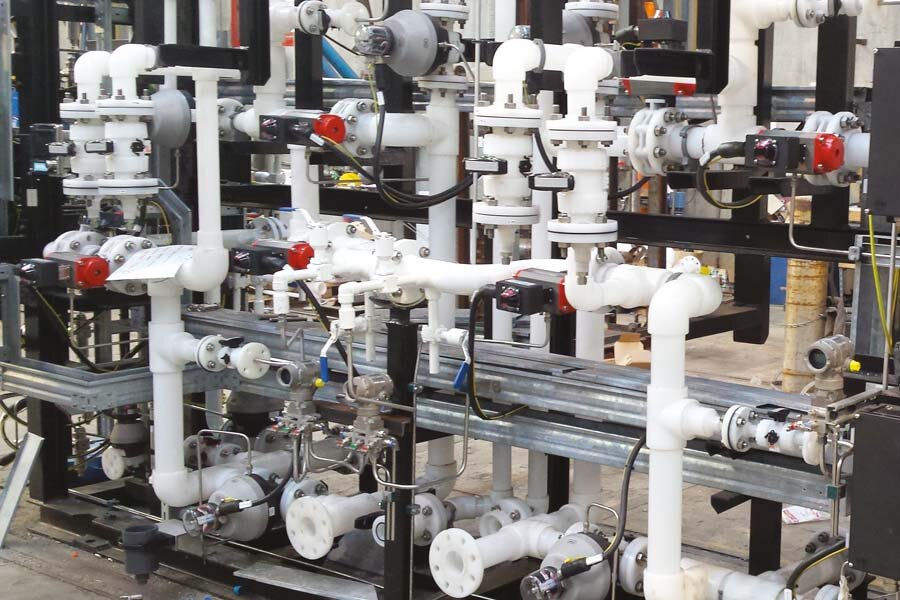 The PVDF material offers outstanding mechanical, physical and chemical resistance. It is characterised by stable performance during transport of industrial liquids in the temperature range from -40°C to +140°C.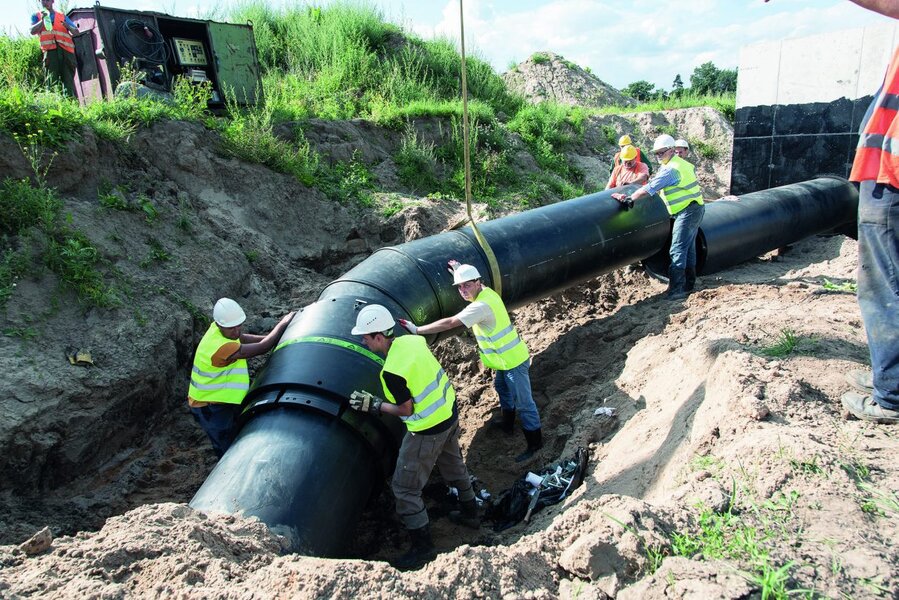 Our range of polyethylene (PE) products are ideal for building piping systems for a wide range of applications. These solutions provide excellent performance at operating temperatures up to 60°C.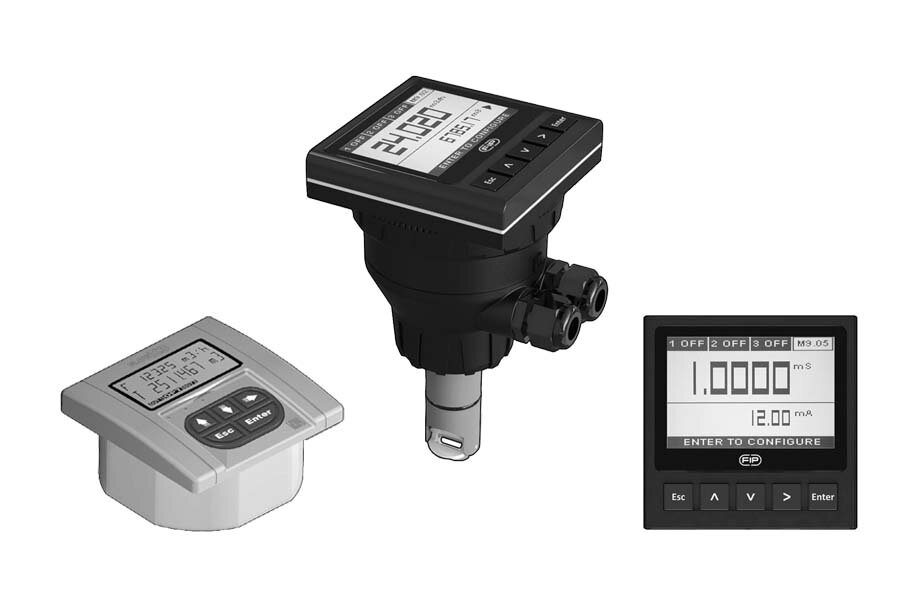 Rotameters and flow meters
Measuring and control instruments are essential in a wide range of applications where it is important to ensure adequate flow rates of liquids and gases in pipeline systems.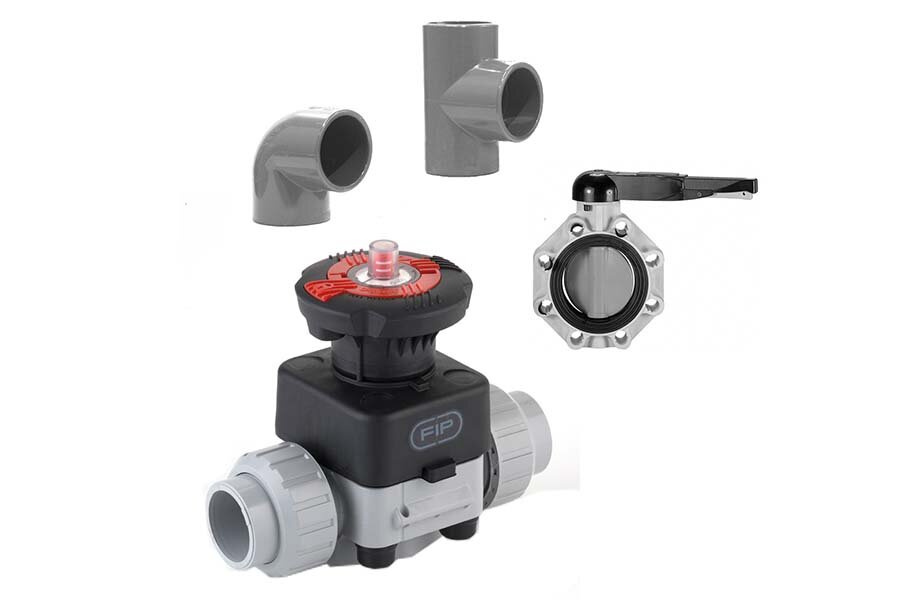 All valves, two or three-way, in the Aliaxis range can be driven by electric or pneumatic actuators, meeting the requirements of the automation and flow control market.